.
Hotel "Neptunos Refugio" in Boca Chica

Dominican Republic
.
Personal recommendation of the Webmaster of www.dominicana.de
Click on the fotos for a greater view!
The most beautiful fotos (august 2018) you will find on "Hotel Neptuno's Refugio"!
.
.

.

.

Enjoy the peace and the silence of the "Hotel Neptunos Refugio".The most exclusive and comfortable hotel in the environs of Boca Chica. You will find a swimming pool and a private parking place. The estate is guarded by a private security-team.

Our guests are welcome by the owner of the hotel, Rita Reyes and our very kind employees.

Suites, rooms and apartments are spacious and light, clean and equipped with love and waiting for our guests, we also offer additional services as internet, WiFi and a small library with books in various languages.

.

..

.

.

.

Enjoy the breakfast in our quiet place in the garden! Begin the day as you like - we offer the breakfast according to your wishes, with coffee, juice, with bread or a typical dominican mangu - select your breakfast from our menu!

.

.

Breakfast?

fried eggs

scramble eggs

tropical fruits dish

toasted

Corn Flakes

sandwich

dominican mangu

milk whipped juice

.........

.

.

.

Entertainment? Want a trip?

Look at our infoboard at the mini-bar or ask for more detailled information in our main office - we have recommendations for nearly all activities!

.

.

.

.

.

| | |
| --- | --- |
| | A lot of information for your holiday in the Dominican Republic! You find touristic guide for all parts of the country, golf guides, general information for tourists, about all regions of the Dominican Republic, maps and a lot more! The hotel "Heptunos Refugio" will be the center for all your excursions, your real home for your time in the Dominican Republic - just enjoy it all! |

.

.

.

Aerial view of the "Hotel Neptunos Refugio" (august 2018)

-

.

.

.

.

For your reservations or questions please contact the owner, Mrs. Rita Reyes, in spanish:

.

(For reservations in english please contact webmaster@dominicana.de )

.

Rates:

.

Rooms from 50 US$

Apartments from 70 US$

Suite from 120 US$

These prices include the basic service, Internet WiFi, hand and beach towels. NOT INCLUDED is the Dominican ITBIS tax of 18%.

.

Prices per room per night for 2 persons.

Additional adult: 10 US$

.Additional child: 5 US$

.

We accept: ATH - BanReservas - Maestro - VISA - MasterCard - Diner's Club and American Express

.

Rita Reyes, Hotel Neptunos Refugio, Dominican Republic, Boca Chica, Calle Duarte 17, Tel.: 523-9934, FAX: 523-9863

.

The rooms are naturally equiped with cable-TV, warm water and non-interrupted power supply. The ideal place for your relaxation and holidays and also for your business-meetings.

.

.

.

.

.

.

And here you find us:

.
.
30 kilometers east of Santo Domingo, Boca Chica was developed in the early part of this century by Juan Vicini, a wealthy industrialist. In those early days, it was a favorite vacation destination for city residents. Entire families would move clothing and households here for the summer. The ladies would sip cocktails and bathe in the evening, because sun was bad for their delicate complexions. Children would run free as the breeze, and the gentlemen would commute from the city. A place to see others and be seen. Boca Chica offers clear waters, slow currents, a yacht club and marina, nearby golf at San Andrés and excellent seafood restaurants.
.
.
Besucher seit / visitors since / lectores desde 23-03-2013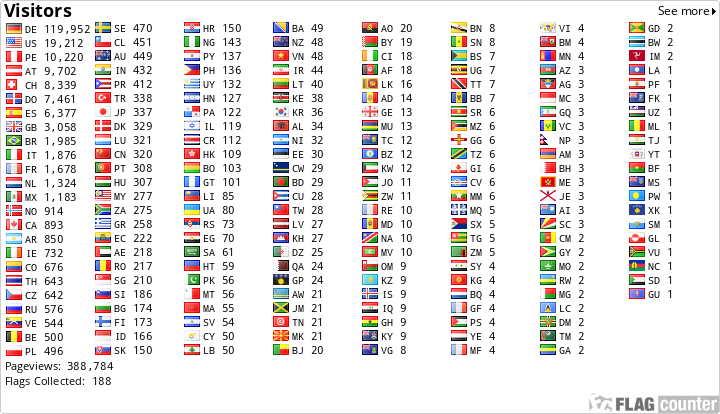 .
04-nov-2013